:::::: clay creations ::::::::::::::::::::::::::::::
During the pandemic I found polymer clay.
Taking a break from cutting paper due to depression - I am so happy to have found a way to be excited about creating again. Polymer clay is a clay that oven bakes to make a lightweight and durable product. I am able to cut the clay much like I would paper to create one of a kind pieces of wearable art. Since these are all handmade they are perfectly imperfect - just like me!
Here are two of my favorites: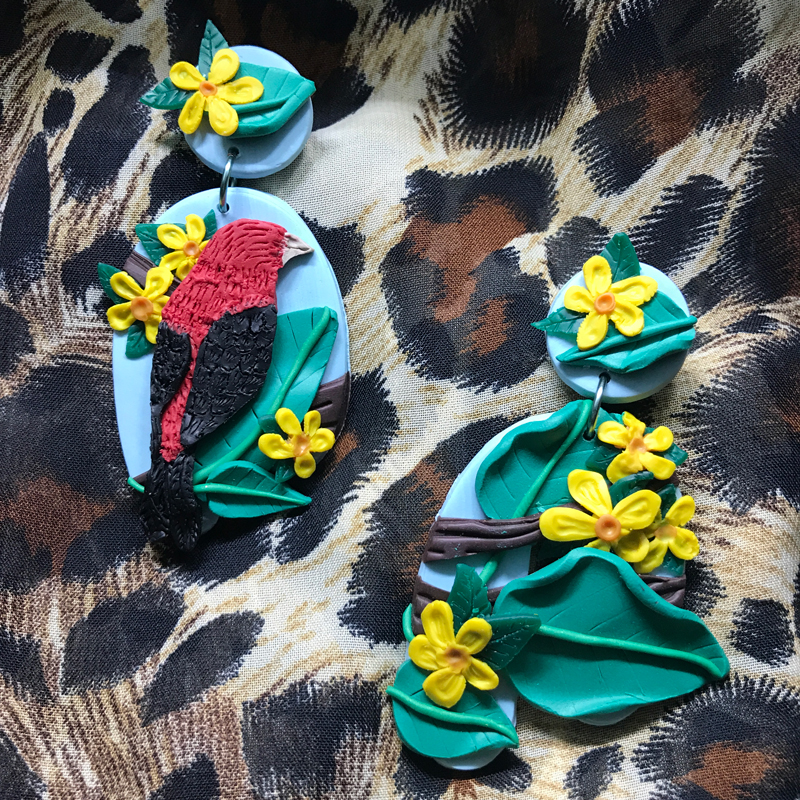 I post work almost daily on my Instagram page. I also have a small amount of pieces on my square site for online checkout. Though anything I post on IG is likely for sale, so if you love it - just let me know.